Safety and Sustainability are our #1 Priorities
Granite's 20 LB Challenge
---
Members can now register ONLINE!
New Year Revolution Exclusive - FREE Week January 13-17
Join our certified and experienced personal trainers and take on our 20 lb challenge! For 8 weeks, you will be challenged to step up your workouts, clean up your food choices, and given support, tools, and guidance to make it happen! We will ask you to make a big commitment for these 8 weeks - but in return for that big commitment, we will help you get BIG results! This is NOT a crash diet - safety and sustainability are OUR #1 priorities - we want the weight to stay off! We won't promote any fad diets or any health-risking workouts, and workouts and nutrition goals will be tailored to you and YOUR personal goals and requirements. We want you to be successful in a way that you can maintain for a lifetime - and we can't wait to get started!
Now includes Body Composition Testing with on location InBody 770 Scans!
Prizes For Top Male And Female
Top Male and Female Loser (as determined by biggest percentage of total weight lost) gets their entire registration fee back! Anyone who loses the goal of 20 lbs gets $100 back towards future membership dues. Everyone who registers gets a 20 lb Challenge Team Shirt and a 20 lb Challenge Digital Manual that will have information on healthy eating, recipes, lifestyle strategies, workouts, and motivation and goal setting tips!
Dates/Times
| Days | Times | Location | Team Color |
| --- | --- | --- | --- |
| Tues/Thurs | 5:45pm-6:45pm | Granite Sport | Lime Green |
| Tues/Thurs | 5:30am-6:30am | Granite Sport | Orange |
| Wed/Fri | 9:15am-10:15am | Granite Sport | Black |
| Tues/Thurs | 5:45pm-6:45pm | Granite Fit | Grey |
Register Online Granite's 20 LB Challenge Program Policy
What Makes Granite's 20 LB Challenge Different?
The group dynamic helps participants be accountable not only to their trainer but also to everyone in the group.
It is a long-term sustainable program. Participants learn that this is lifestyle change not just an eight week change.
The nutrition portion of the program is not just a cookie cutter plan for every person. Each person's goals are taken into account when they meet with their trainer. They are given realistic weight and calorie goals.
The comraderi between the participants make it a family type attitude. Everyone looks out for each other, and supports one another.
Granite's 20 LB Challenge is for all levels, and body types! Everyone has their own reasons for being in the program. All these are goals are taken very seriously no matter what the goal is.
Who Should Consider Granite's 20 LB Challenge?
Anyone who has a specific weight loss goal no matter how large or small.
Anyone who would enjoy the group workout effect!
Anyone who is interested in improving their overall fitness level.
Anyone who is interested in learning how implementing realistic nutritional goals can change your life!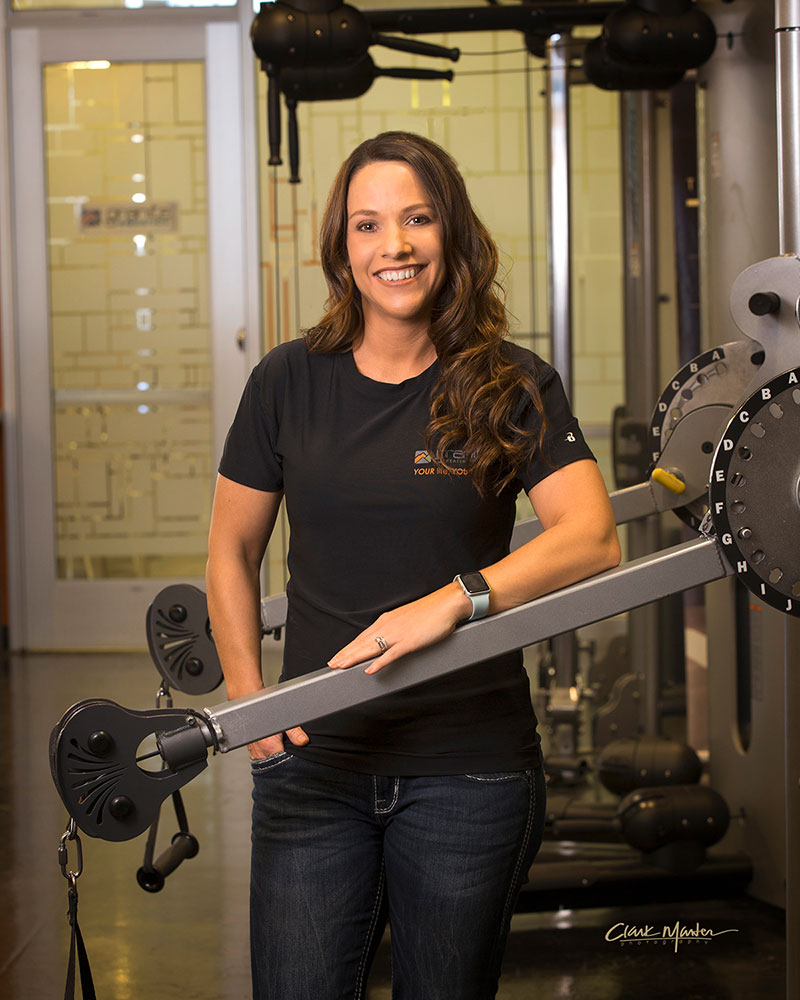 Mandi McCoskery
Mandi's passion for health and fitness and love for people led Mandi to obtain her certification in Personal Training and follow her dream to help others through their health and fitness journey. Mandi also holds her Bachelor's degree in Healthcare Management and worked in many facets of Healthcare for over 15 years. It is her passion to help each individual obtain their weight loss and strength training goals.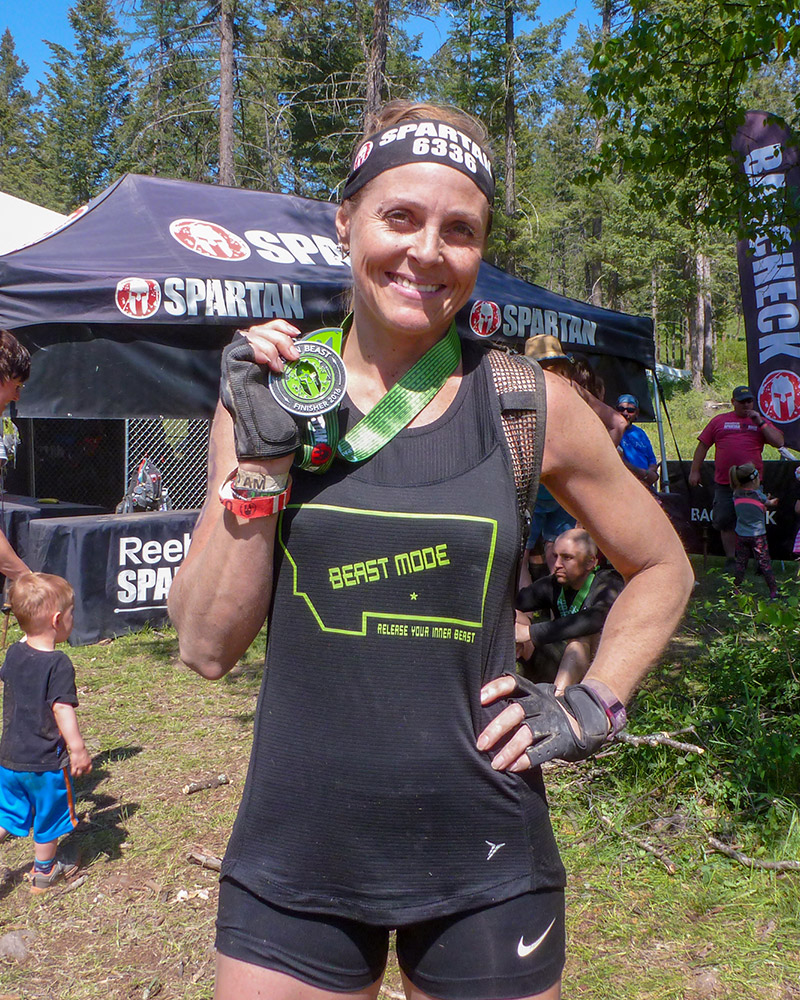 Christie Linner
I've always been active and wasn't until I was older that I realized that I had a passion for fitness and helping others reach their health & fitness goals. I know that not everyone loves working out, my hopes are that I can introduce programs or workouts that people enjoy and want to continue to come back. I love to empower people mentally and physical through motivation, education and inspiration. I am continuously working to gain more certifications to better educate myself in the industry. My passions include: Camping, hiking, boating and competing in Spartan Obstacle Races.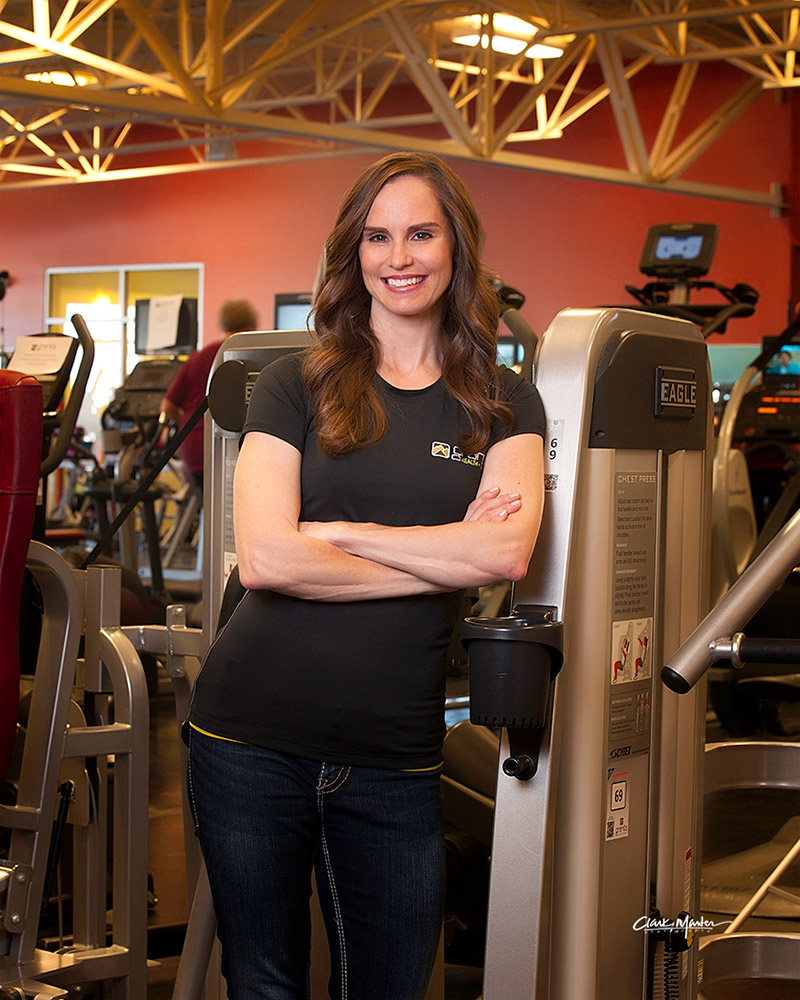 Gina McQueen
Gina has been in the fitness industry since 2004 teaching both large and small group fitness classes. She has carried her passion for fitness into personal training and hopes to inspire others to be healthy and physically fit. She believes that fitness should be both functional and enjoyable! Finding a workout that's right for you personally is the key to creating healthy habits. She believes that with the proper motivation, dedication, and fitness plan, anyone can succeed in their fitness goals. Gina emphasizes overall health and wellness through smart weight loss, muscular endurance, strength training, and nutrition planning. Her goal is to help clients create, enjoy, and maintain a healthy lifestyle.